Unassigned issues list
The table "Unassigned issues" consists only of unassigned open issues, and that is not on a priority list.
issues in this table will automatically be removed, when they are closed in GitHub.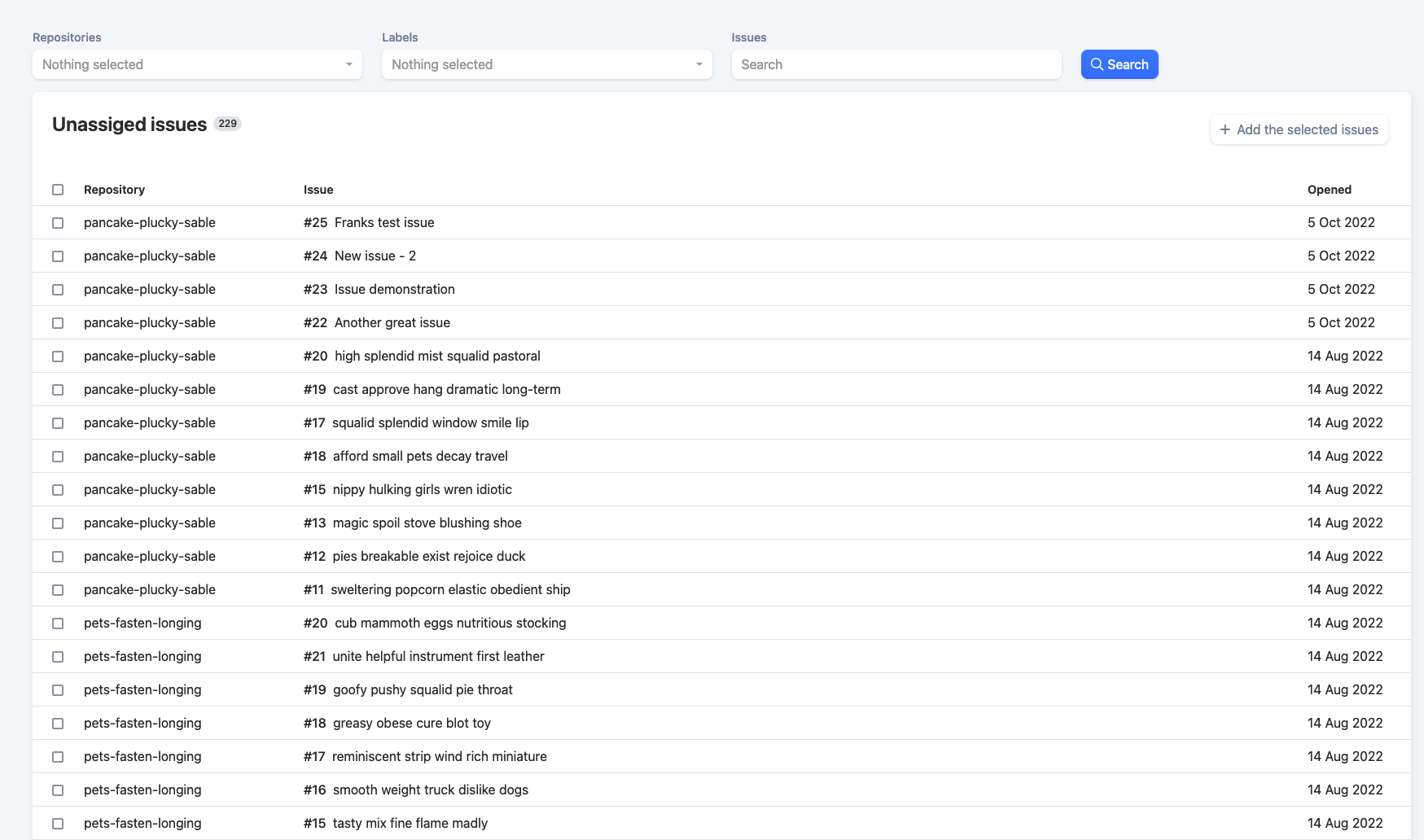 Search
You can filter the issues shown in the list, by "Repositories", "Labels" and "Issues" parameters, by clicking the button "Search".
The "Repositories" dropdown contains the organizations repositories, and you can select one or more repositories, from where the issues originates from.
The "Labels" dropdown contains the organizations labels, and you can select one or more labels, which the issues could have.
In the "Issues" text field, you can search for the number of the issue or something included in the title or body.

Add to priority
You can add issues from this list, to the above "Priority" list, by selecting one or more, by clicking the box on the left, and clicking the "Add the selected issues" in the top right corner of the table.
The list can be seen by and user in the squad (users in Sweetjab), but only be manipulated by the user connected to that member, and users of the product manager role.