You can't prioritize issues on GitHub™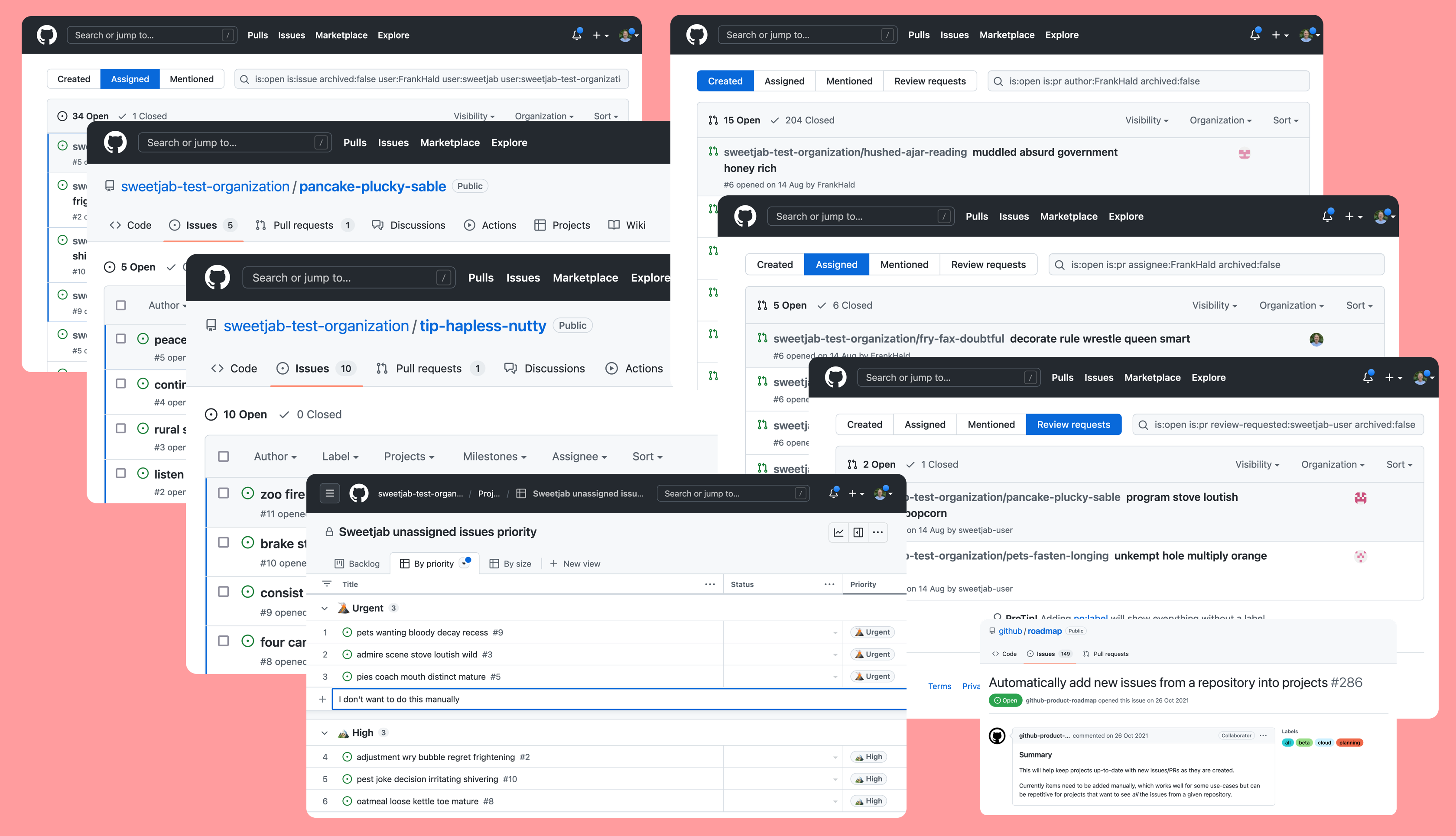 So stop trying to make it work.
Don't get me wrong, GitHub is great, I use it everyday. But you can't prioritize issues, pull requests, review requests and assigned issues/PRs.
Sweetjab is the missing piece, and seamlessly let's you prioritize and get an overview of your organization.