Repositories to show
On the dashboard you get a quick overview of your organizations repositories.
By default you are shown a maximum of 20 of your repositories, selected at random.
You can change which repositories you want to show by clicking "Repositories to show", in the top right corner, and a window pops up.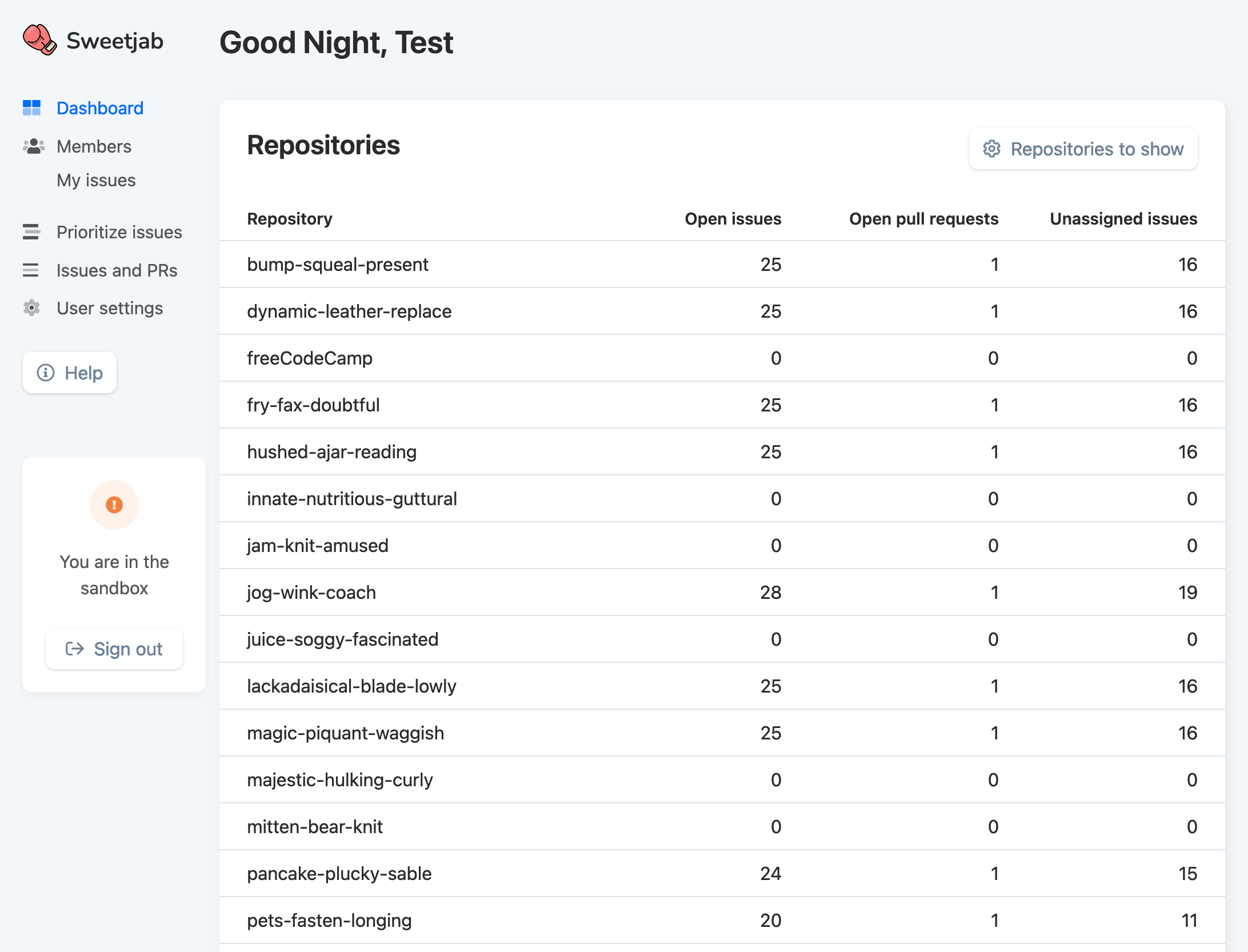 In the window there is a list of the repositories in your organization. Each repository has a checkmark, whether or not they are shown on the dashboard, and a counter of how many open issues and pull requests is in that repository.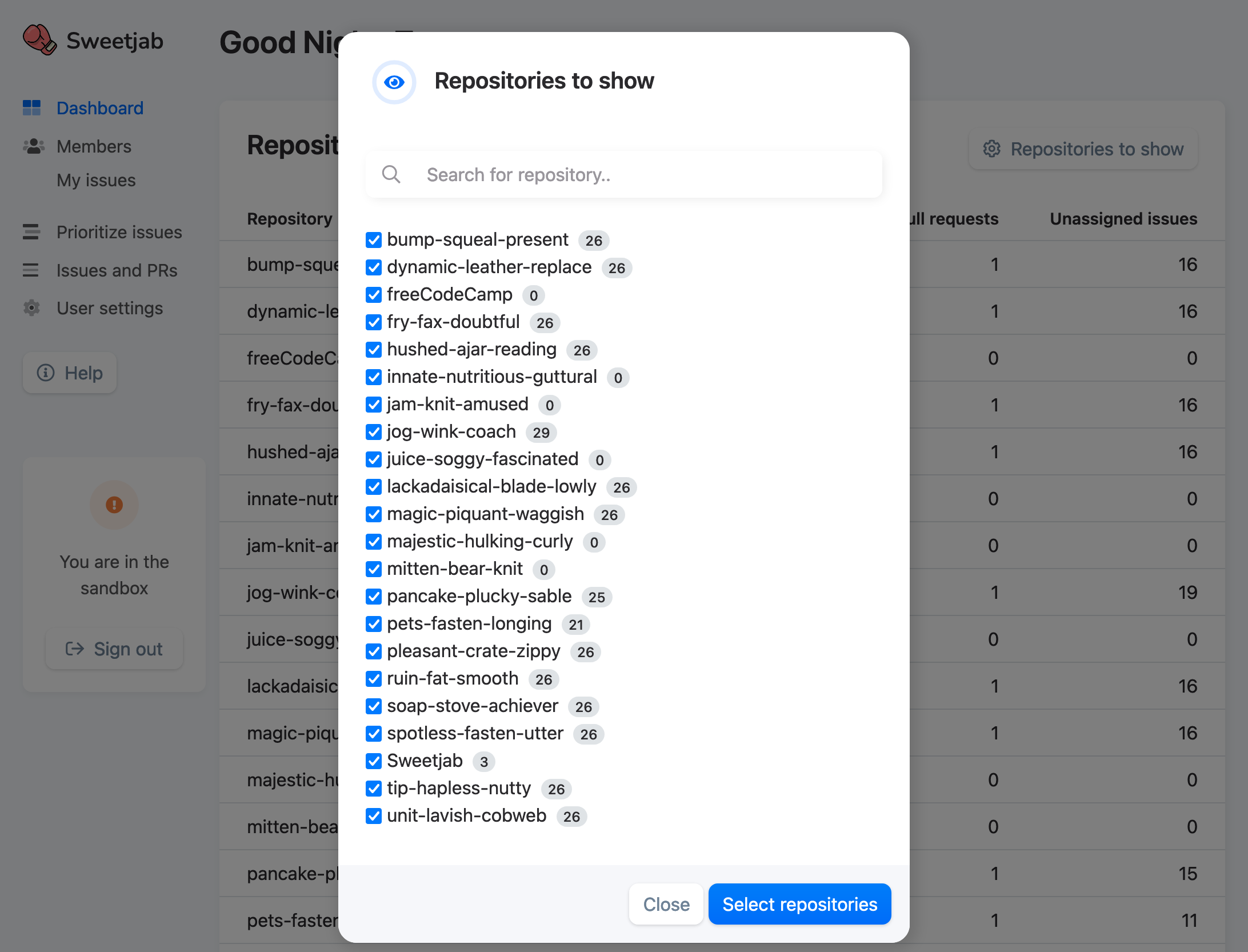 In the top of the window there is a search field, where you can search for a repository in real-time. You can enter part of the name, and the list will automatically be filtered in accordance to what you type in the search field.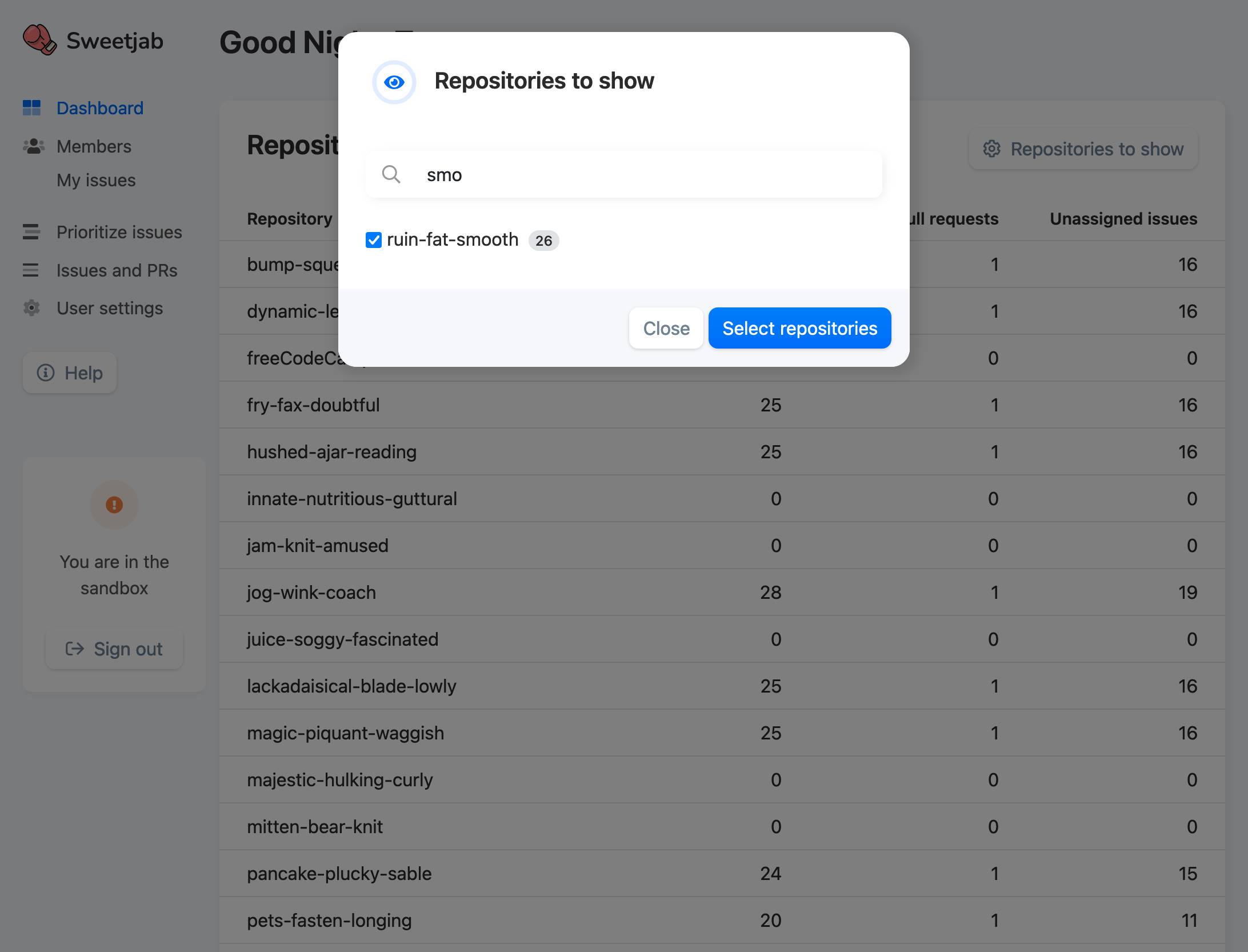 Check the repositories you would like to show in your dashboard, and uncheck the ones you would like to omit.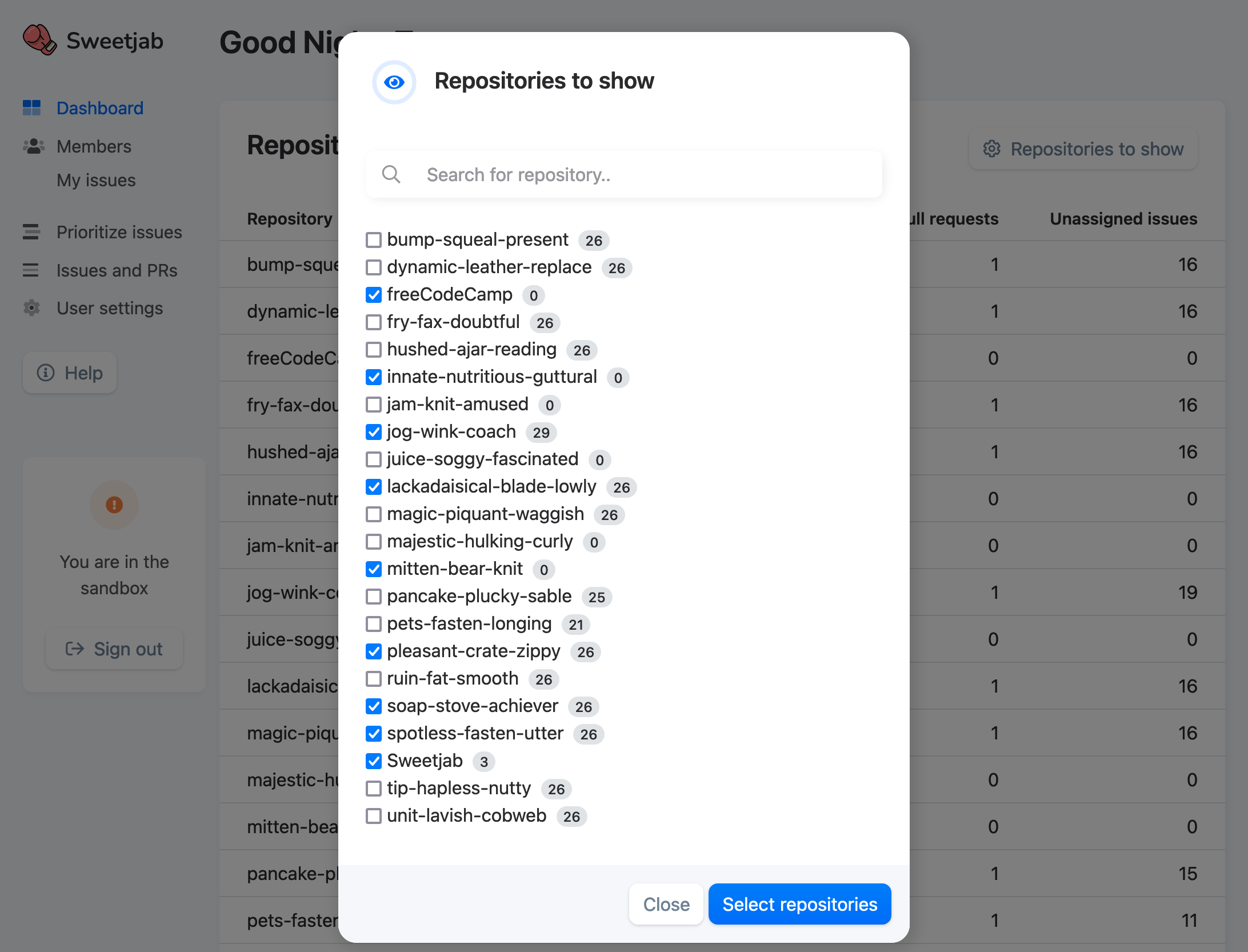 Click "Select repositories" and the dashboard will now be updated with your selected repositories.
The dashboard is specific to your user, and changes you make to your dashboard, does not affect your teammates dashboards.